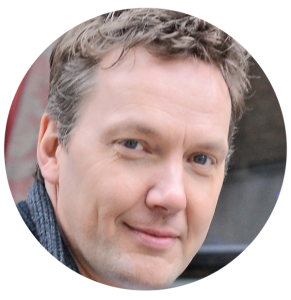 Registered Member MBACP Dip Int Couns


Accredited Membership MNCS (Accred)
We all have difficulties at some time in our life. Brian Leetham Counselling is about helping you to make sense of your thoughts and feelings.
The memory of these experiences and the painful feelings associated with them can be felt for a long time afterwards, without being acknowledged. Unresolved feelings can result in emotional problems and/or health failure. Identifying that there is a need to seek help is the first step to recovery. Counselling can take place when a person who has an emotionally or psychologically related difficulty seeks the assistance of a counsellor to find a way to deal with it.
I work from a private purpose built therapy room with off street parking. I also work remotely via telephone or video calling.
I've trained primarily within the Kent & Medway NHS Social Care Partnership Trust, Inter-psyche.
I have also worked in various settings including; community counselling, community mental health, substance misuse & structured residential settings.
I feel passionate about people becoming empowered. Everyone should be the only person who decides in which way their life steers.
"When we are no longer able to change a situation, we are challenged to change ourselves."

I am committed to offering an affordable Counselling Service in Kent.
Counselling
50 Minutes
Payment is to be made at the time of each session.
Initial Contact
Join me for an informal telephone chat to talk about what you need and how I might help.
If you decide to work with me, we then can book the first session.
Couples Counselling
50 Minutes
Payment is to be made at the time of each session.
Remote Counselling via Telephone or Video Calling
50 Minutes
Payment is to be made at the time of each session.
"Brian is an extreme caring therapist. He gave me support beyond the sessions with encouraging messages when I needed most. And he makes sure to always end the sessions on a positive note, lifting your spirits! I highly recommend!" Carol
"I was in a dark place, I was going no where fast, something was going to break! Thank god I found Brian! Brian is the nicest, most comfortable person to have as a counsellor. I laughed and I cried with him but most of all I trusted him. My dark place has gone, my life has changed so much for the better and my journey is moving forward every day. I would recommend Brian to anyone without hesitating, he is truly amazing!" Katie
"My partner, to my shock, suggested counselling after we separated. I was sceptical Brian would be able to help but through showing my partner simple tools and strategies to manage stresses we now communicate better than we ever have. We've become a real team again. Thank you" SL Kent
"I didn't think I was someone who would benefit from, or even need counselling. But Brian has changed my life immeasurably for the better and saved my relationship. Thank you'" AL, Kent

 
'Having seen several therapists in the past I was a bit sceptical about counsellors when I first met Brian. Through his patience and diligence, and ability to make the counselling space feel a safe place I was able to work through my deep rooted quagmire of emotions and feelings.  Brian helped me not only gain a better insight to myself, but he also aided my ability to feel more empowered about myself and my life. Thank you Jane.'
'I first saw Brian over 6 years ago initially for about and year and half and again this time for over a year. I can't really put into words how much Brian has helped me. I am in such a good place. Brian's patience and kindness and determination to help me never waivered. Brian has made me like myself which I never ever thought would happen. Brian is a credit to his profession and a real earth angel. I will always recommend him as he really does work miracles.'
'I have had counselling with Brian on several occasions, over a period of some five years. He has been a tremendous help and support to me during a traumatic period of my life, always dealing sensitively with often highly personal issues. Brian's commitment to me as a client, in the way he has been open to a relationship of trust developing between us, but always with professional boundaries being adhered to, has enabled me to change the way I percieve myself and others and has provided firm stepping stones that underpinned me psychologically whilst I have been able to grow in my ability to empower myself. He has a humility and gentleness of manner together with a perceptive ability that has helped me learn to have a greater understanding of myself, in an environment in which I always felt safe. I highly recommend Brian as a therapist.'
'When I came to Brian, I wasn't sure what to expect. From the beginning he was patient and encouraging. I feel more comfortable with myself now than I have for years. Thank you!'

I'm converted, I never thought I'd try therapy as I thought it wouldn't work. I'm now happier with things and have made changes that I thought too difficult.' 
'Thanks Brian I cannot thank you enough **** is definitely feeling better about things which is apparent in his responses and behaviour. I'm in awe of how he connected with you and the trusting relationship you developed together. I think your clients and their families are the lucky ones to have the benefit of your services. Thank you!'

'I cant believe the change, I'm even planning a holiday abroad with friends. So pleased with myself!' Thank you or helping me get my life back on track.

Counselling sessions usually last 50 minutes. Counselling is very individual, there is no 'one size fits all'
During the first session, we will develop a plan that will work best for you. You also have the chance to decide whether or not I am the best counsellor for you.
Counselling is about helping you to make sense of your thoughts and feelings. Sometimes this is not easy to do alone and counselling allows you a space to do this. Counselling provides an opportunity to work through your thoughts and feelings in order for you to bring about change.